Monarch butterfly signs have picked up considerably since July 12, 2012 around Fremont, Ohio in NW Ohio. On Thursday, July 12th, I inspected the Common and Swamp milkweed plants in Monarch Waystation No. 613, which is my side and backyard. I collected 21 Monarch eggs off about 25 plants inspected. The next day, Friday 13th, I found 3 more eggs in the side yard milkweeds. A female Monarch visited since the day before. On Saturday, July 14th, I visited Wolf Creek Park, about 5 miles south of Fremont, Ohio off of Rt. 53, and collected 3 monarch eggs. Then, on July 15th, I checked the same plants in my backyard milkweeds in Waystation No. 613 and collected 7 eggs.
Click to learn more!
Wow! So far, I have collected 31 monarch eggs and on Monday, July 16th, 25 of them hatched. I kept busy washing and storing milkweed leaves for them in the refrigerator. At 4pm that day, I checked the backyard Monarch Waystation No. 613 and collected 2 more eggs. Then on July 17th, I toured Wolf Creek Park again and saw 7 eggs and 8 new caterpillars hatchlings in a Common Milkweed patch I monitor.
Six of the tiny hatchlings were grouped together in a circle underneath one milkweed leaf. I didn't collect the 7 eggs or 8 hatchling cats, because they were in a spot that isn't mowed or sprayed. When I arrived home, I noticed 2 more eggs hatched in my aquarium. Then, to my surprise, I again checked my side yard Monarch Waystation No. 613, and collected 13 additional eggs!
I went out today, Wednesday, July 18th, and collected 4 eggs off the milkweeds by Fremont's water filtration plant. The milkweed patch I monitor at this location had been recently mowed; the 90 Common Milkweed plants were shredded into tiny bits. I wonder how many eggs and cats were destroyed by this latest mowing. Returned home to find 2 more eggs hatched in the aquarium.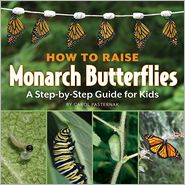 Click to learn more!
Yes, they're back! I saw 81 Monarch eggs and tiny cat hatchlings on the Milkweed patches that I routinely check. No second instar or larger cats were found. And, 29 eggs have hatched so far in my aquarium. All this happened in the last six days, since July 12th! What a turn around since late June and early July, when I saw -0- eggs or cat hatchlings on the milkweeds in these same patches.
Robert Morton, M.Ed., Ed.S believes urban sprawl can be offset by creating wildlife-friendly spaces in America's 25,000,000 lawns, one yard at a time! Click HERE to learn why. A portion of Ad revenues (10%) will be donated to
Monarch Watch
,
earmarked for their Monarch Waystation program

.

Do you have a wildlife-friendly space? Please share it! Contact us on the secure
Bpath Mail Form

.