R-T Hummingbird female
visits Monarch Waystation 613 to
gorge on Beebalm
The hummingbirds loved the Beebalm planted in Monarch Waystation No. 613. Beebalm or Oswego Tea (Monarda didyma) is a member of the mint family, and is as attractive to butterflies as well as the hummingbirds. It's planted in full sun with some partial shade provided by Lilac bushes. Wild
Bergamot is a cousin to this store-bought Beebalm. My Beebalm patch is only about a dozen plants and cover a 4 ft. x 4 ft. space.
The flower heads are terminal and the floral bracts are usually red-tinted. The bloomed late spring all the way to autumn and grew about 2 feet
tall.




Ironically, the Ruby Throats preferred the patch of Beebalm over my artificial "hummie" feeder hanging from the front porch and the other nectaring plants in my yard. It was number one on their food preference list. Creating a Monarch butterfly Waystation through Monarch Watch benefits many more creatures that I expected. The overall biodiversity has increased, including a plethora of interesting and beneficial insects. These insects attracted songbirds that feed upon them

. In essence, by creating a Monarch Waystation, I attracted additional beautiful little winged creatures to my yard. You can do the same, and counteract the negative effects of urban sprawl. It's fun to create a garden plan with the flowers, trees, and shrubs that are most attractive to desired species.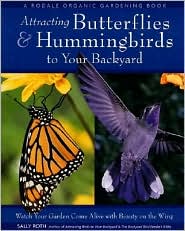 Order online
You can't put a price tag on the benefits of having a wildlife- friendly yard. In the summer mornings, I sit out on the front porch and enjoy a fresh cup of coffee. Before the second sip, a tiny and brilliantly iridescent hummingbird dances among the Beebalm as he, took, begins his day. The female has a tiny nest in the maple growing on the tree lawn. Off and on, the pair performs aerial acrobatics around me, in their unsuccessful attempt at sharing the Beebalm patch and artificial hummingbird feeder hanging in front of me on the front porch. People enjoying their early morning walk stop and admire the Purple Coneflowers, Beebalm, daisies and Butterfly Weed blooming on my suburban tree lawn, heretofore a bare patch of lifeless, green turf. It is a if a common desire is shared by both city, country and suburban dwellers alike. That is, to cultivate and nurture living things, to be close to nature.

PSoon after the morning sun has spread its light over the garden, a tiny, brilliantly iridescent hummingbird dances into the brightness to begin his busy day. In this delightful volume, a lyrical text and lovely watercolor illustrations paint a background of charm and delicacy against which we follow the aerial acrobatics of the lively hummingbird. Full color.

Hide

Illustrated in full color, this book and its companion, Creating a Butterfly Garden offer clear advice for attracting beautiful little winged creatures to your backyard. Each guide identifies common species, and offers easy-to-follow instructions for creating a garden plan with the flowers, trees, and shrubs that are most attractive to desired species.
Hide
Robert Morton, M.Ed., Ed.S believes urban sprawl can be offset by creating wildlife-friendly spaces in America's 25,000,000+ acres lawns, one yard at a time! Click HERE to learn why. A portion of Ad revenues (10%) will be donated to
Monarch Watch
, earmarked for their Monarch Waystation program. Do you have a wildlife-friendly space? Please share it by Contacting Us!