Janet Carroll, a member of the Mukilteo, WA has set the goal for the city to become a totally wildlife-friendly zone, one yard at a time. Carroll is a member of the Mukilteo, Washington Wildlife Habitat Project. She reports that since she last wrote about this venture, 27 more homes have been certified as wildlife habitat in Mukilteo. Currently, 110 homes are certified with only 40 more to go before Mukilteo becomes a National Wildlife Federation Community Wildlife Habitat.

Five schools have been certified. Carroll writes about the true reason to create a wildlife-friendly yard: "It is so much fun to watch backyard wildlife, that those of you who do not have wildlife in your yard are missing out."

Carroll believes this spring in Mukilteo, WA was hard on animals. Birds nested late, but now her feeders empty quickly and the suet is gone in one day. She enjoys the little Douglas tree squirrels that line up to get into their caged sunflower seed feeders. They are fun to watch as they try to figure out how to get into the feeder often trying to bite their way through the wire.

Unfortunately, the "UNWANTED" are attracted to her yard. Just like in my yard, Monarch Waystation No. 613 in NW Ohio, starlings come to my feeders. They drove a pair of Red-bellied woodpeckers to abandon a neat cavity high up in my neighbors oak tree. Carroll was afraid the starling would bring its friends.

She also reports that all the woodpeckers that are around have come to the suet she puts out. The woodpeckers visit with their young: flickers, downy and hairy woodpeckers and pileated woodpeckers.

Joining in at the suet to feed their food-begging young are the black-capped and chestnut backed chickadees, nuthatches and crows. Carroll describes the crows that come as "insatiable." Despite beaks filled to overflowing with suet, the crows keep trying to pick up more. Then they take the mouthful over to the birdbath to wash it off and half of it ends up in the water.

Band-tailed pigeons descend onto her feeders every day and feed until the seeds are gone. About 16 pigeons hang out in her trees. Her favorite visitor is the Black-headed grosbeak. Two pair come to her feeders and she is entertained by their beauty.

She was surprised to see a male western tanager spend a short time in her wildlife-friendly yard. She was amazed by its red head, black wings and bright yellow body.

Carroll said she was "scooped" at her feeder by a friend who had evening grosbeaks and red crossbills in addition to her long list of other feeder visiting birds. Her friend diligently records her bird visitors and reports her findings to Cornell Laboratory of Ornithology as a citizen scientist.

Carroll hopes that those with certified backyards enjoy the animals as much as she does, and those Mukilteoians whose yards aren't yet certified send in their certification forms. Yes, she offers certification forms on the Website. Once a resident of Mukilte, WA is certified, they get a year's membership to National Wildlife Federation and a subscription to their informative magazine, a backyard wildlife sign from Washington Department of Fish and Wildlife and a newsletter from the Woodland Park Zoo.

Wow! What a great job the Mukilteo Wildlife Habitat Team is doing! A community-wide effort!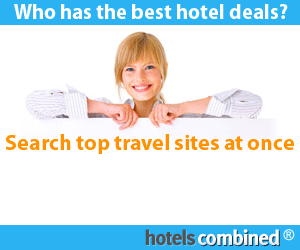 Robert Morton, M.Ed., Ed.S believes urban sprawl can be offset by creating wildlife-friendly spaces in America's 25,000,000 lawns, one yard at a time! Click HERE to learn why. A portion of Ad sale revenues will be donated to Monarch Watch. Do you have a wildlife-friendly space? Please share it! Contact us on the secure Bpath Mail Form.